$100 Google Ads Offer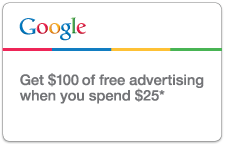 What is Google Ads and how can it help?
You might be surprised at the number of people who are searching Google for exactly what you have to offer. Let's make sure they find you. When prospective customers search for the products or services you offer, your ad is eligible to appear on their results page - whether it be in Google Maps, or Google Search.
How can I access the $100 Offer?
Netfirms web hosting customers are entitled to a $100 introductory offer for Google Ads. Please note: You'll need to spend $25 first to receive $100 in additional advertising, for a total of $125 ad spend. Upon signing up, you can choose to purchase a monthly subscription or not.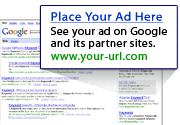 Key Benefits of Ads
Affordable, effective and controllable online advertising for businesses of all sizes.
Advertisers can specify the geographic locations or service areas their ads should appear in.
Advertiser's budget is applied when prospects click on their ads.
Advertisers can track how their ads and campaigns are doing, as well as how much they are spending.
Terms and Conditions
*Introductory offer of $100 in free advertising when you spend $25 (a total of $125 ad budget) is only available to hosting customers with a billing address in the United States. By signing up, you agree to Digital Ad Service Terms and Privacy policy and Google Ads Terms and Privacy policy.